Description
Howard Leight®
Slim Ear Muff Holders
Free your hands with these earmuff belt clips.
The Howard Leight® slim earmuff holders make it easy for workers to carry their earmuffs around the workplace. They can be attached to your belt, so you can use your hands for work purposes. If you need a way to reliably secure your Howard Leight earmuffs to your body, these earmuff belt clips are some of our best products.

They don't require effort to be snapped into place, and the sturdy belt clip lets you use a single hand to clip the earmuffs on or off of your pants. When your earmuffs aren't in use, you need a safe place to store them. Every year, thousands of earmuffs are misplaced or stolen.

The Howard Leight® slim earmuff holders are designed to fix this problem. If you're able to store your earmuffs in a safe location, they're much less likely to get lost or stolen. These belt clips give your earmuffs the safe storage location that they need and prevent you from misplacing them.

Each belt clip is made of durable plastic, so it should last for several years. The clips can be attached to a belt within seconds, and they're durable enough to be used in some of the toughest workplaces.
Features:
Secures your earmuffs and prevents misplacement

Can be used with a single hand

Keep earmuffs readily accessible

Made with strong plastic
SKU ~ 1016730
Howard Leight®
Slim Ear Muff Holders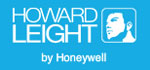 Images, logos etc. copyright by:
Howard Leight Honeywell® corporation
Used with permission.
OTHER DETAILS
UPC:
312550167304
Product UPC/EAN:
312550167304
Reviews (0)
Write a Review
Write a Review
Howard Leight
Howard Leight Slim Ear Muff Holders