Construction Safety Products at T.A.S.C.O.
Jul 9th 2018
When working in construction, safety is the single most important factor that workers and employers alike must consider. At Texas America Safety Company, worker safety has always been our first priority. T.A.S.C.O. sells a wide variety of products including hard hats, safety vests, safety glasses, gloves, and so much more. Moreover, at T.A.S.C.O., customers aren't just equipping themselves with safe and durable work equipment. They are also given the opportunity to customize their equipment to better express themselves, either by choosing a color that pops or for example, by putting their favorite sports team's logo right on their equipment.
Safety Products for Construction Sites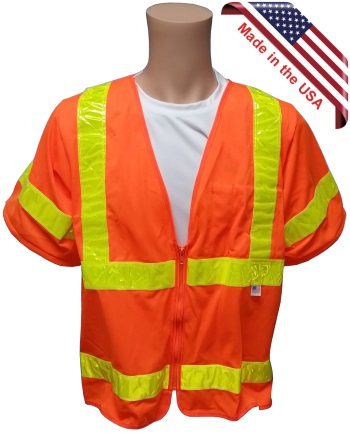 Aside from offering hard hats and safety glasses, T.A.S.C.O. also offers plenty of other products that help keep construction workers safe on a daily basis. These products include earplugs, earmuffs, safety vests, safety flags, work gloves, safety harnesses and more.
T.A.S.C.O. offers virtually any item that a construction worker will need to stay safe in the workplace. In addition to these items, high visibility items are also offered for late evening or nighttime construction workers.
T.A.S.C.O. even sells items for maximum safety, such as knee pads, knee supports, wrist supports, elbow supports and more, in order to keep workers from pulling muscles or moving in the wrong way throughout the workday. Even first aid kits can be purchased through T.A.S.C.O.'s website.
Durable Hard Hats
The construction safety products sold on T.A.S.C.O.'s website are built for durability because T.A.S.C.O. knows what it means to supply products that save construction workers' lives while saving money on costs. The hard hats sold on our website are not all made the same. Different hard hats are required for different jobs, and sometimes even different colors should be work different workers.
T.A.S.C.O. sells a wide variety of hard hats in order to meet different requirements for different construction companies. Each hard hat must meet the ANSI/ISEA Z89.1-2014 requirements for safety in order to be sold on T.A.S.C.O.'s website.
Welding helmets are also offered on our site. Just as with hard hats, welding helmets must also meet certain requirements and offer specific features such as comfort and durability in order to be sold to industrial workers. Welding helmets are necessary to have as far as safety features go for welders because they protect the head, neck, face, and eyes from potential damage.
Different Cap Styles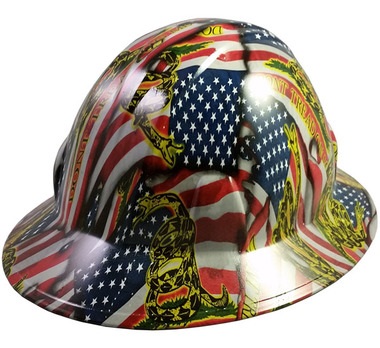 Hard hats are not all the same, and T.A.S.C.O. understands this, so they offer a variety of different types of hard hats designed to be used on construction sites. Some of the types of hard hats offered that could suit your business include full brim hats and v-gard hats. Different types of suspension are also offered on our hard hats, such as Fas-Trac suspension and ratchet suspension. Construction workers can greatly benefit from the variety and customization offered for each of T.A.S.C.O.'s hard hats.
Customization
Most of the construction safety products at T.A.S.C.O. can be customized to feature your favorite color, design, pattern or even sports team. Construction workers don't have to give up personal taste and individuality for their job when they buy from T.A.S.C.O. The best part of customization is that workers aren't giving up on quality or safety features when buying a piece of equipment from T.A.S.C.O. Hard hats can even be further customized for fit because customers have the chance to choose the suspension type before committing to buy anything.
Specifications
Multiple safety specifications are considered for every type of product that T.A.S.C.O. sells for construction work. Hard hats, safety clothing, welding helmets, and every other type of product sold at T.A.S.C.O. must conform to the specific safety specifications for each type of product before it is sold. Specifications vary by type of product and what the product is intended for, so it is important to check specifications on our website before purchasing an item to make sure the item you intend to buy is the right item for you and your work environment.
Getting the Right Fit
Nothing is more important than getting the equipment that fits well. Everyone is different, so it only makes sense that everyone has different needs, as far as fit and comfort. Safety clothing should not be too loose or too tight. Workers need to be able to move freely and need to be able to perform their job duties efficiently, without their clothes being a hindrance. This is why it is important to choose the right fit when it comes to safety clothing. Safety hats, on the other hand, such as hard hats, are often able to adjust to fit a worker's head by using the chinstrap. Safety gloves should never be too big or loose, in order to keep workers from dropping items or slipping.
Most construction safety equipment offers some way of adjusting the size of the item to best fit the worker who is utilizing that particular piece of equipment. Workers are responsible for making sure they know how to use their equipment correctly and making sure that their equipment fits correctly and snugly before use at work.
Brands Offered
Because T.A.S.C.O. sells such a wide variety of products, it is no surprise that we also sell many different brands of construction safety products. These brands include but are not limited to Westchester, Pyramex, Mechanix, DuPont, Iron Horse Safety, and Wincraft. Each of the brands sold on T.A.S.C.O.'s website is known for its quality, endurance, and safety. They are among the top leading brands as far as safety and construction products go.
Variety and Performance
At T.A.S.C.O., different physical styles, color combinations, and even color options are all available to construction workers, without compromising on durability. Some of the best equipment on the market can be purchased through Texas American Safety Company, and construction workers don't have to pay outrageous prices for quality products that not only protect them but also look great in the workplace.
Browse the wide variety of high quality safety equipment for the construction site now.