5 Ways Hydro Dipped Hard Hats are Superior
Aug 13th 2018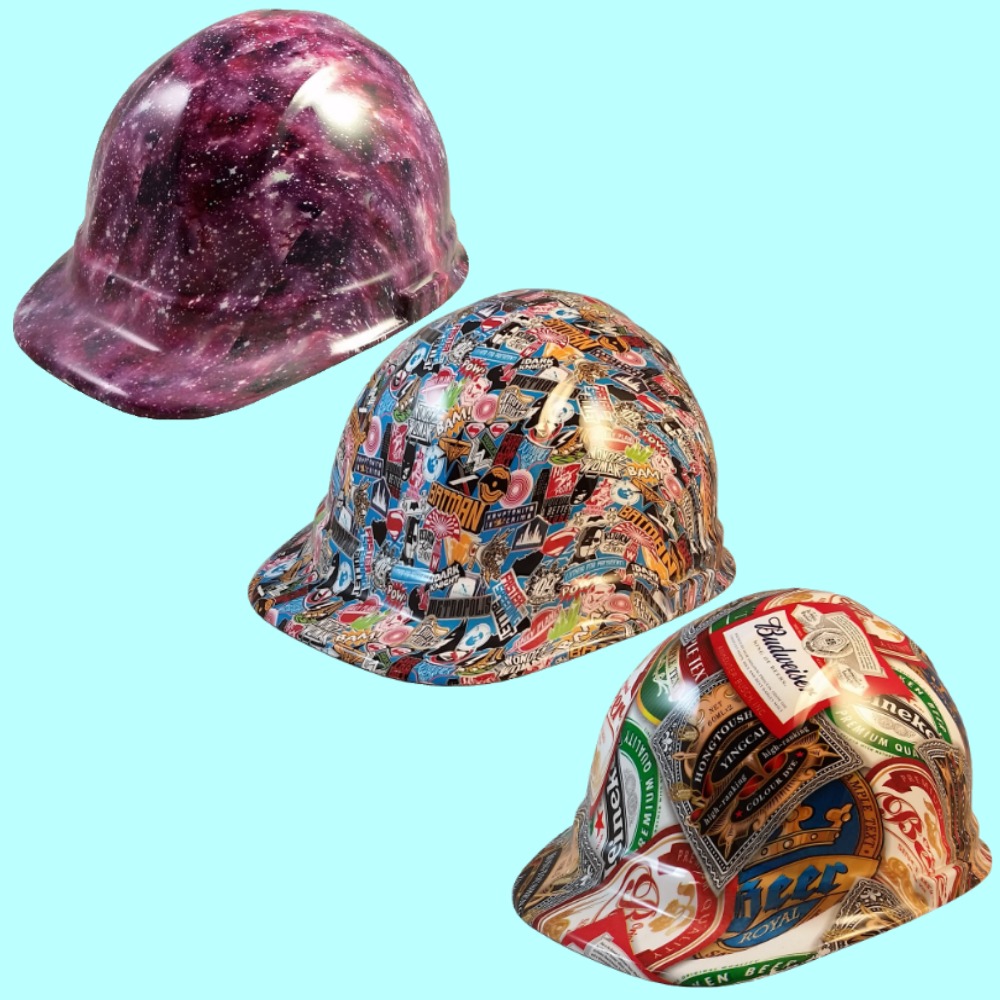 There are five ways that hydro-dipping printing film is a superior way to go when compared to other options out there.
The UV stability of the printing is amazing and can hold up to years of sun exposure so that your print stays the way it is and doesn't fade.
The print quality of hydro-dipping is far above the rest of the options out there. It makes the print on your hard hat really sharp with precise application and stands out with colors that are consistent across the entire hat.
Consistency is another part of hydro-dipping that allows it to be transferred over many different items without having to worry about it not looking the same from item to item or hat to hat.
The color is consistent throughout the entire process and ensures that whatever pattern you choose it will look the same throughout all the hard hats on your site.
Lastly, the PVA that is used in the process is of a superior grade so that it wraps around oddly shaped objects with ease making it perfect for hard hats.
If you are looking to improve your company and the impact it has then you should keep hydro-dipping in mind. It is an amazing way to improve your branding and reach many different customers. If you have all your employees wearing hard hats that have your specific brand on them then no matter where they go or the site they are working on many different people will see it.
Imagine all the different people commuting each day that walk past your site or simply look out of their building and see your site being worked on. Each of your employees that are wearing a hard hat with your hydrographic on it is essentially wearing a mini billboard for your company. You must choose a reputable company like T.A.S.C.O. to perform the Hydro-dipping for your hats. This will help to ensure that the logo lasts longer on your hats and it will ensure that your hats are in line with all of OSHA's standards. You do not want to put any of your employees at risk simply to get more business.
Hydro-dipping is one of the newer ways to advertise and it is becoming more and more popular with many different companies trying to perfect the business. Make sure you are looking into all your options for hydro-dipping on your hard hats and go with a company that knows what they are doing and both companies can help each other in growing their businesses. Hydro-dipping is the way to go to increase awareness of the business you run and want others to see, not to mention it gives your employees a small way to customize the PPE equipment they have to wear anyway and this is a good way to boost employee morale.