Description
Steelcore II®
Cut Resistant Sleeves
When it is important to provide cutting protection over the wrist and forearm these super strong sleeves will fill the bill.
The Steelcore II® sleeves provides more protection when used in conjunction with the Steelcore II gloves, available on this site.
The sleeves feature steel and synthetic fibers in a 7 gauge woven blend. This offers CPPT Cut Level 5 Protection for your wrist and lower arms.
The Steelcore II® cut-resistant sleeves have a length of 18 inches, and they're sold in individual units. These sleeves are ideal for any application that requires reliable cut resistance.
When combined with Steelcore II® gloves, these sleeves will give you the ultimate level of cut resistance for your forearms and hands. Since they're made from a 7-gauge woven blend of synthetic and steel fibers, these sleeves give the wearer superior cut resistance. They provide CPPT cut Level 5 protection for your lower arms and wrists.
There are several different features that make the Steelcore II® cut-resistant sleeves worth the money. Each sleeve features dual stainless steel, which is wrapped in softer nylon yarn. The end result is unbeatable comfort and strength. The Steelcore II® sleeves are even reversible, and if you need a better grip, they can be coated in PVC.
To preserve your health, the sleeves are created with FDA-approved materials, which are cleared for use in food-processing applications. These sleeves can be laundered and won't shrink. To make size identification easier, these sleeves have color-coded hem. It's important to remember that these sleeves are sold by the piece and not in pairs.
Features:
Resists cuts

Can be coated in PVC for better grip

Features stainless steel that is wrapped in soft nylon yarn

Created using FDA-approved materials

Can be washed and won't shrink

Reversible

Individually packaged

Color-coded hem to identify sizes
Notes:
Usually ships in one day from Texas

Available in three sizes; 12 inch, 18 inch and 21 inch lengths

Steelcore sleeves are not available in sizes. The 12 inch sleeves have printing on the package that they are small, the 18 inch are printed medium, and the 21 inch are printed large. The sleeves are a one size fits all in regards to their width, and the sizing refers to the length of the sleeves on the arm.





Steelcore II sleeves are sold by EACH individual piece and not be the pair. The gloves are reversible, so there is no need to specify left or right hands
SKU ~ 9318
Steelcore II Cut Resistant Sleeves
18 inch
(SOLD BY THE EACH)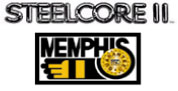 OTHER DETAILS
UPC:
702038497134
Product UPC/EAN:
702038497134
Reviews (0)
Write a Review
Write a Review
MCR Safety
Steelcore II Cut Resistant Sleeves ~ 18 inch ~ (SOLD BY THE EACH)