Description
The Smith and Wesson® Mini Magnums™ give you all of the great features that you get from the standard Magnum Series glasses, but the major difference is the size. Since they're smaller than the originals, the Mini Magnums™ are great for women and children.
However, they can be worn by anyone who needs a smaller pair of safety glasses. To keep you looking as stylish as possible, the Mini Magnums™ feature a matte platinum finish frame. Since these glasses are made by Smith and Wesson®, you can trust the quality.
For 99.9 percent UV protection and superior strength, they have a polycarbonate lens, which meets Z87.1 industrial standards. These glasses have adjustable temples, so you can always get the perfect fit. The ribbed, non-slip nose pad also helps to improve fit and allow you to wear these glasses for the longest work shifts.
The Copper Copper blue-blocker lenses not only provides protection for ultraviolet light but actually improves vision by selectively filtering specific blue light wave lengths. This benefit is especially helpful in hazy or foggy conditions. (Old part number: 4846)
Frame features beautiful platinum finish frame

Optimal UV protection

Adjustable temples are very comfortable

Rubber non-slip nose pad delivers precise fit and better comfort

Reduced size is great for women and children

Legendary Smith & Wesson name insures quality

Virtually indestructible polycarbonate lens exceeds ANSI Z87.1 industrial standards

Maximum UV protection

Adjustable temples and ribbed, non-slip rubber nose pad for a precise fit and all day comfort

Complies with ANSI Z87.1 Safety Standards.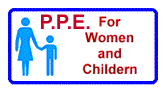 Ideal for individuals who require a smaller spectacle
Perfect for Ladies and Children.....
SKU ~ 20338
Smith and Wesson
Mini Magnums
Copper Blue Blocker Lens
99.9% UV Protection
All Eyewear Meets ANSI Z87.1+ Impact Standard
SMITH & WESSON is a registered trademark of Smith & Wesson Corp. Used with Permission under License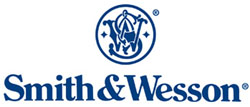 OTHER DETAILS
UPC:
079768008368
Product UPC/EAN:
079768008368
Review (1)
Write a Review
Write a Review
Smith and Wesson
Smith and Wesson Mini Magnum Safety Glasses w/ Copper Lens
Senior here...I have many pairs of these glasses... house, car, etc. They are comfortable, inexpensive and functional. Great for driving and blocking blue light.