Description

The Smith and Wesson 38 Special® glasses feature a Silver Frame and Blue Mirror Lens and they're some of the strongest glasses that we carry from this brand. Since they have shatter-resistant polycarbonate lenses, they have no trouble meeting ANSI Z87.1+ high-impact standards.
To provide optimal protection in the sunniest environments, they have lenses that block most UV rays. The precision frame is designed for style and ergonomics, so you can comfortably wear these glasses all day. The Smith and Wesson 38 Special® glasses have contoured temples and rubber temple inserts.
As a result of these features, you get bold fashion and a secure fit. Since these glasses are made by Smith and Wesson®, which is a legendary brand, you can trust that the quality level is high. The polycarbonate lenses are shatter resistant and deliver maximum ultraviolet and impact protection. In fact, they exceed the Z87.1 ANSI standards.
The ergonomic temples are very comfortable and have pressure pads for a better fit. The precision frame features a low-glare matte black finish. It can be difficult to find something about these glasses that is not to like. They look as good as they function and can be used for a wide range of work applications. (Old part number: 7848)
Legendary Smith & Wesson name....

Polycarbonate lens are shatter resistant and provide superior ultraviolet protection

Contoured temples have pressure pads for maximum comfort

Frame features a low-glare matte black finish

Stylish extended ergonomically contoured temples with pressure pads for a secure fit

Exceeds ANSI Z87.1 performance standards
SKU ~ 19855
Smith and Wesson
38 Specials
Silver Frame - Blue Mirror Lens
99.9% UV Protection
All Eyewear Meets ANSI Z87.1+ Impact Standard
SMITH & WESSON is a registered trademark of Smith & Wesson Corp. Used with Permission under License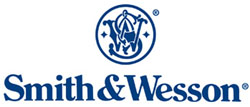 OTHER DETAILS
UPC:
079768008283
Product UPC/EAN:
079768008283
Reviews (0)
Write a Review
Write a Review
Smith and Wesson
Smith and Wesson 38 Special Safety Glasses Silver Frame w/ Blue Mirror Lens