Description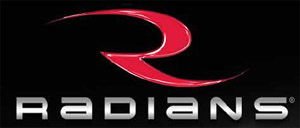 REALTREE HW SERIES - JOURNEY
The Radians™ Realtree HW Series safety glasses are some of the best products that we carry. They're especially useful for sunny environments because the smoke lens reduces brightness. Since it reduces the intensity of light, it's ideal for outdoor sports and work. Although the smoke tint is great for reducing the glare from bright sunlight, it maintains true color perception.
The Radians Realtree® HW Series glasses deliver superior coverage and optics. The lenses are designed to resist scratching, so they can withstand the abuse of daily use. The Realtree® camo style is great for hunting and can make you stand out at work.
The frame features a brilliant camouflage design and keeps you looking good. For maximum comfort, these glasses are equipped with a soft gel nose piece. With 4-position telescoping temples, these glasses deliver a superior fit and will stay comfortable for many hours at a time. The lenses have a hard coat that protects them from scratches.
The 9.75 base lenses provide great coverage and superior optics. These are some of the best safety glasses that you can buy if you want uncompromised optics. You get 99.9 percent protection against the sun's UV rays, and the Radians™ Realtree® HW Series glasses are designed to meet ANSI Z87.1 standards.
Maximum comfort provided by gel nose piece

Frame features stylish Realtree camo pattern

4-position telescoping temples deliver unmatched fit

9.75 base lens provides great coverage and excellent optic

Gel nosepiece allows for all day comfort.

Lenses are hardcoated for scratch resistance.

9.75 base lens provides excellent optics and coverage.

Meets ANSI Z87.1 + standards and provides 99.9% UV protection.

SKU ~ JR4H20ID
Radians Realtree
HW Series Safety Glasses
With Smoke Lens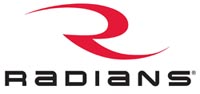 OTHER DETAILS
UPC:
674326215396
Product UPC/EAN:
674326215396
Reviews (0)
Write a Review
Write a Review
Radians
Radians Realtree Safety Glasses w/ Smoke Lens