Description

Polyester
Orange Honeycomb
Grip Gloves
Size Medium
Here are some of our orange honeycomb gloves. The bright orange color keeps workers visible and makes the gloves easier to find. These particular gloves are designed to provide additional gripping power. Since they're made with a honeycomb crisscross pattern, they look somewhat tacky, but the end result is more gripping power.

When wearing these gloves, you'll find that it's much easier to hold objects for long periods of time. They're made with a blend of polyester and PVC. About 50 percent of each glove is polyester, and the other 50 percent consists of PVC coating.

They come with a knit wrist, so they're comfortable and fit well. Each glove can be worn on either hand, and you even have the option of reversing the pattern. By forcing each side to wear evenly, you can make each glove last much longer.

Most workers use the orange honeycomb gloves for tool handling, construction and product handling. They're perfect for tasks that require a strong grip. We carry these gloves in several different sizes, so you can get the best size for your needs.
Features and Notes
Made with polyester and PVC coating

Crisscross pattern delivers improved gripping power

Knit wrist enhances fit

Great for construction and tool handling

Bright orange color increases worker visibility

Notes:

Available in Small, Medium, Large and Extra Large sizes.
Prices shown are per dozen.
Applications:
General industrial work

Agriculture

Construction

Material Handling
SKU ~ 708skh-MED
Polyester
Orange Honeycomb
Grip Gloves
(Sold by the Dozen)
Size Medium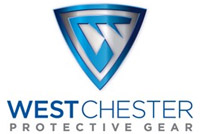 OTHER DETAILS
UPC:
662909070777
Product UPC/EAN:
662909070777
Reviews (0)
Write a Review
Write a Review
Westchester
Polyester with Orange Honeycomb Grip Gloves (Sold by Dozen) Size Medium