Description

Nitrile Coated Gloves
Size X-Large
The gloves on this page are coated in nitrile. They're sold by the dozen, and you have several different sizes to choose from. They're made with soft cotton lining, and the nitrile rubber provides extra gripping power. For maximum dexterity, these gloves are sewn and cut into a snug pattern.

They deliver great puncture and abrasion resistance. They also provide excellent splash resistance. You can use these gloves for a variety of applications, but they're recommended for material handling, metal processing and light fabrication.

They might also be used for manufacturing and light chemical resistance. The nitrile coating is responsible for giving these gloves great resistance against punctures and abrasions. The problem with many similar gloves is a lack of dexterity.

Unlike other products, the gloves on this page are designed to give you great dexterity, so you can handle precision tasks and not have to worry about compromised hand safety. They even offer great splash resistance, so they're suitable for applications that might expose your hands to chemical splash.
Features and Notes
Made with a durable nitrile coating

Cut and sewn for a snug pattern

Offers great dexterity

Provides decent splash, abrasion and puncture resistance

Recommended for manufacturing, material handling and metal processing

Notes:

Available in SM-XL sizes.
Prices shown are per dozen.
Applications:
Manufacturing

Light Fabrication

Metal Processing

Material Handling

Light Chemicals Resistance
SKU ~ 105w-LG
Nitrile Coated Gloves
(Sold by the Dozen)
Size Small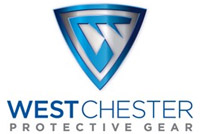 OTHER DETAILS
UPC:
000000000000
Product UPC/EAN:
000000000000
Reviews (0)
Write a Review
Write a Review
Westchester
Nitrile Coated Glove (Sold by Dozen) Size X-Large