Description

Cotton Lisle
Regular Weight Gloves
Mens Size
On this page, you'll find some of our cotton Lisle gloves. These are the regular weight versions, so they're not as durable as some of our other options. However, they're excellent products for material handling and product inspections.

They're sold by the dozen, so you'll have no trouble purchasing a large quantity. Our cotton Lisle Inspector gloves are designed with 100 percent cotton. This is an excellent material for eliminating fingerprints, and it doesn't transfer contaminants to sensitive items.

Since these gloves are made of very thin material, they don't offer the best protection against snags and cuts. The Lisle Inspector gloves aren't lint free, but they're effective at protecting against oils on the hands. Each glove can be reversed and worn on your left or right hand.

These are some of the lightest gloves that we carry, so they're also very affordable. We carry them in sizes for men and women, and they're capable of stretching to fit most fingers. We recommend these products for material handling and product inspections, but they're not limited to these applications.
Features and Notes
Made using 100 percent cotton

Eliminates fingerprints

Protects sensitive items from contaminants

Designed with very thin material

Lightweight and affordable

Protects against the natural oils on the hands

Notes:

Comes in Men's and Women's sizes.
Prices shown are per dozen.
Applications:
Product Inspections

Material Handling
SKU ~ 705w-Mens
Cotton Lisle
Regular Weight Gloves
(Sold by the Dozen)
Mens Size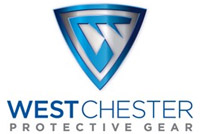 OTHER DETAILS
UPC:
662909007056
Product UPC/EAN:
662909007056
Reviews (0)
Write a Review
Write a Review
Westchester
Cotton Lisle (Regular Weight) Gloves (Sold by Dozen) Mens Size